Front documentation
Connecting Doorbell & Front
Go to your application's setup page to start the integration with Front.

Authorizing Doorbell to access your Front account
Once you click "Connect to Front", you'll be redirected to Front in order to authorize Doorbell. On that page, click "Authorize".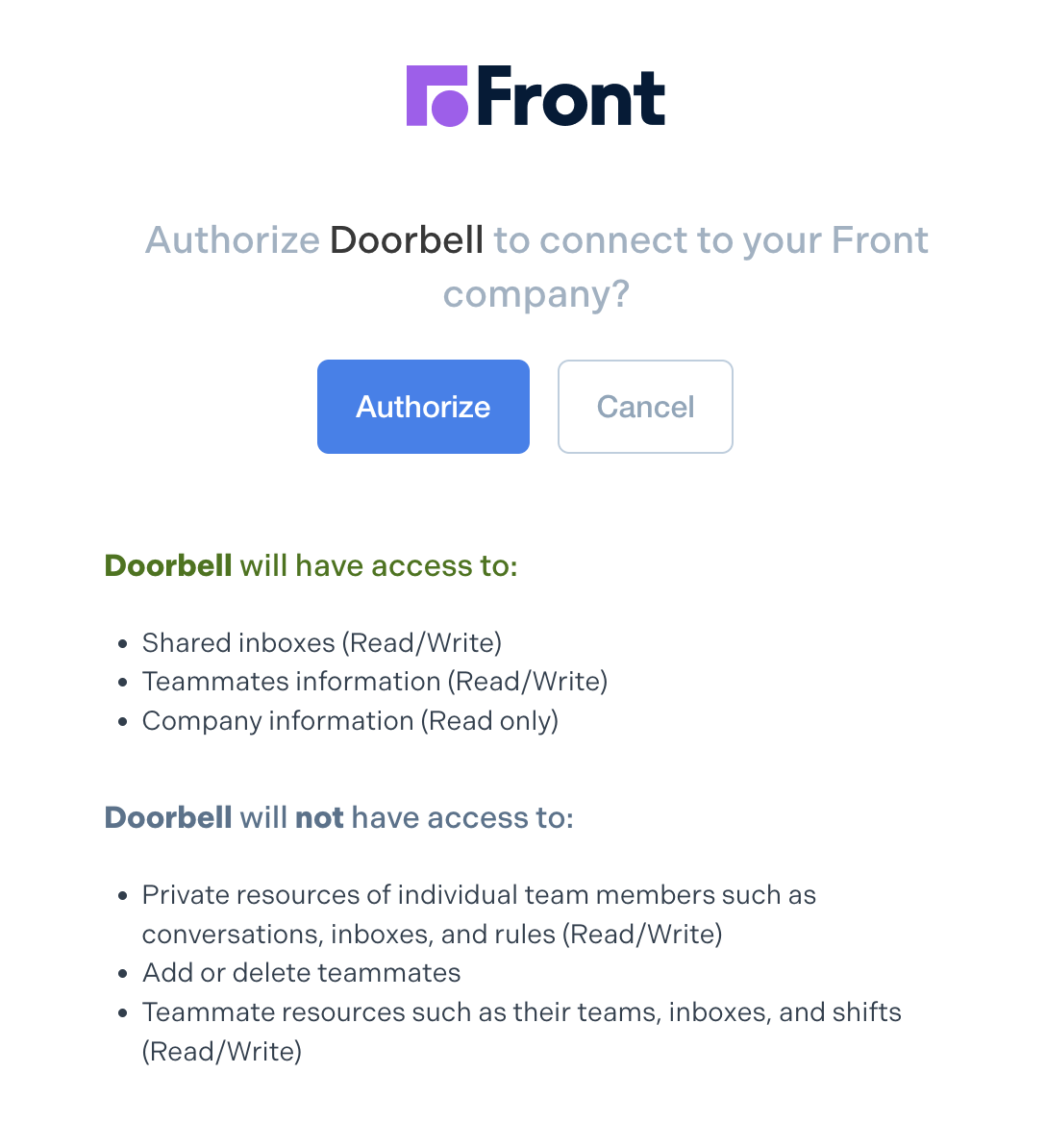 Final configuration of Doorbell
Once Doorbell is authorized, you'll be redirected back to Doorbell to configure the final step. You simply need to select in which inbox Doorbell should add new messages, and click Save.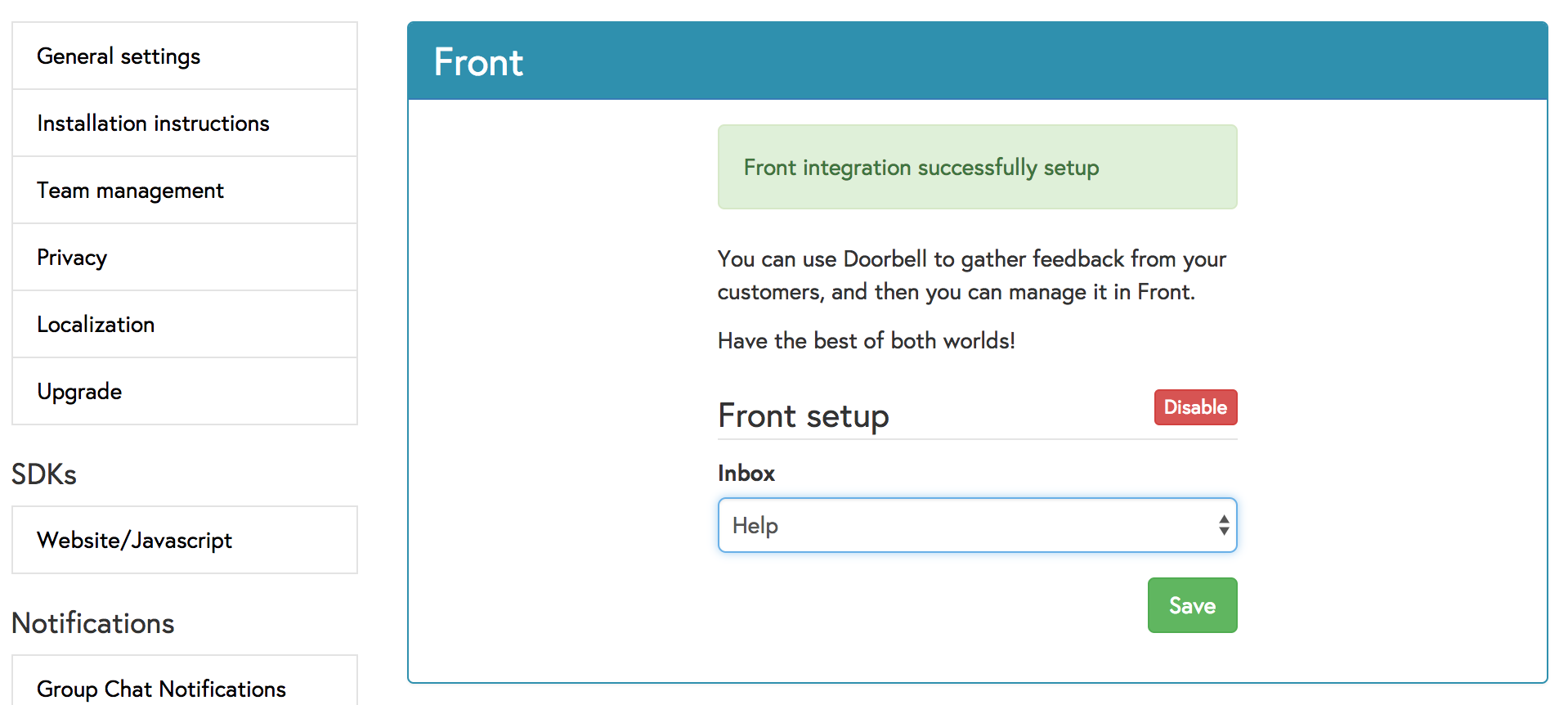 Doorbell plugin in Front
Once the integration is complete, you can go back to Doorbell's integration page in Front to enable Doorbell's plugin.
Note: You need to be an admin of the Front account to enable it!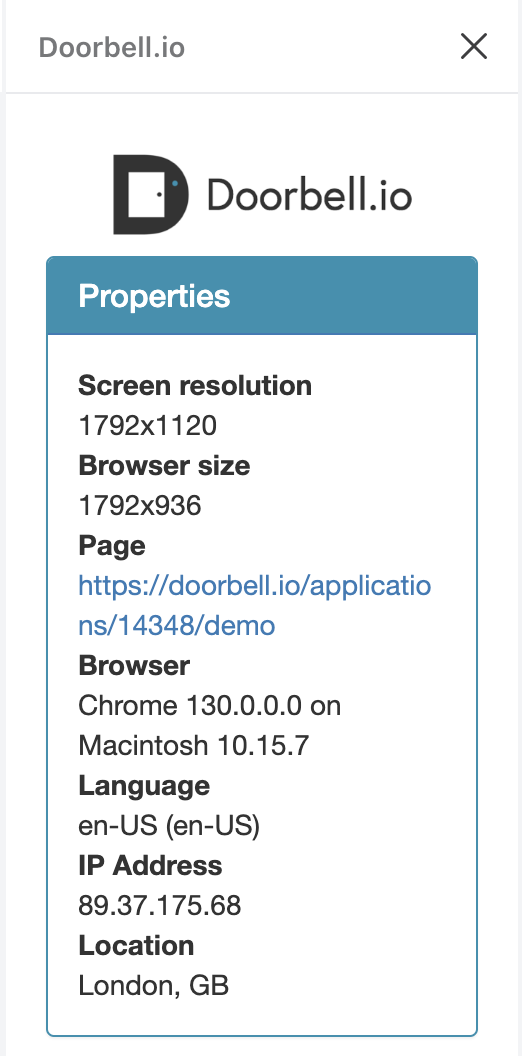 All done!
Now you simply need to follow the installation instructions to setup Doorbell in your website or app, and all your messages will appear in Front!
You can also enable other features within Doorbell, such as screenshots, attachments, etc.