Available on all platforms
Use our Javascript, iOS, and Android SDKs to set up Doorbell in your application. Or use the API if you want to build your own client.
You can send feedback to Doorbell from anywhere, just forward the emails from your "support" or "help" addresses to the one that Doorbell gives you.
Easy 1 minute setup
You can be up and running in under a minute.
Simply include the SDK you want, copy the setup code, and you're off and running!
Integrations
You have the option to send any feedback you receive straight to your Project Management System or Issue Tracker with just a couple of clicks. We've integrated Doorbell with the most popular ones: Pivotal Tracker, Trello, GitHub, BitBucket, Sprint.ly, Asana, Jira, Basecamp, Visual Studio Online, GitLab, FogBugz, Highrise, DoneDone, Lighthouse, RallyDev, Breeze, Redmine, and TargetProcess.
Powerful searching & tagging
All received feedback is automatically tagged using sentiment analysis and classified as positive or negative. You can also create your own tags to easily group messages.
Or, just do a free text search across all your messages to find what you're looking for.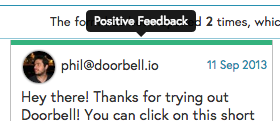 Instant notifications
Fits into your existing workflow
You can reply to your received feedback through the web interface, or by replying to the email notifications Doorbell sends you.
Capture screenshots, and send/receive attachments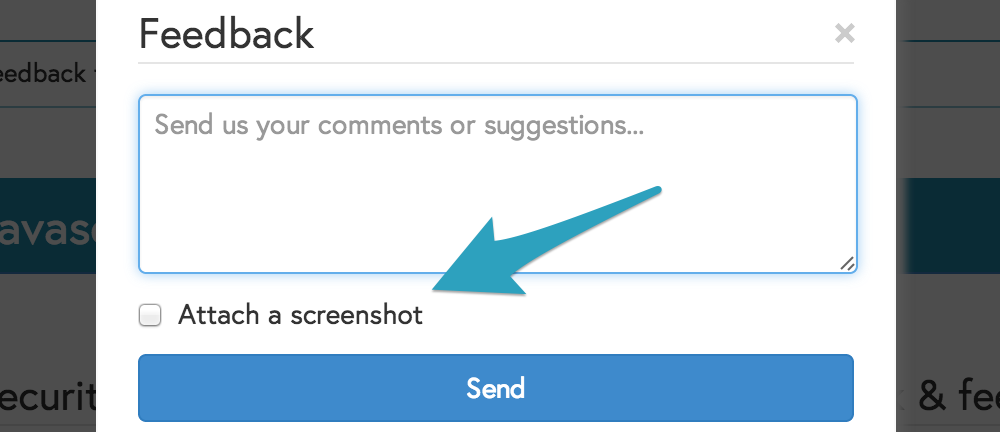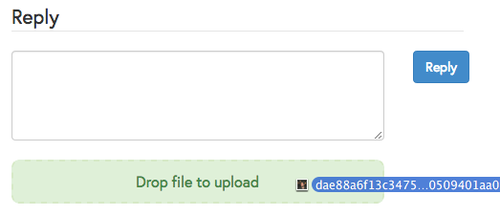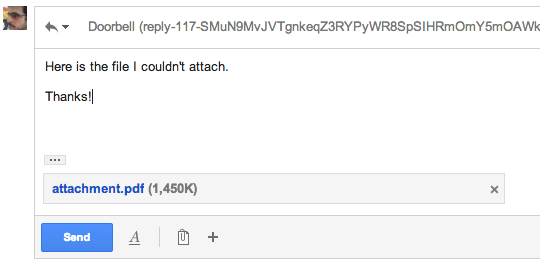 Doorbell's Javascript library allows users to attach screenshots along with their feedback, to easily illustrate what they are trying to talk to you about.
Also, you can easily send attachments to your users when replying, just like they can send to you when they follow up again.
Attach files either in the web interface, or just attach it to your email reply.
Full customization
You can have doorbell the way you want. Change colors, placeholder text, buttons, security settings, notification email addresses, and more!

Why not sign up? It's free!